Rapoo 1800 Wireless Keyboard & Mouse ( Good key touching)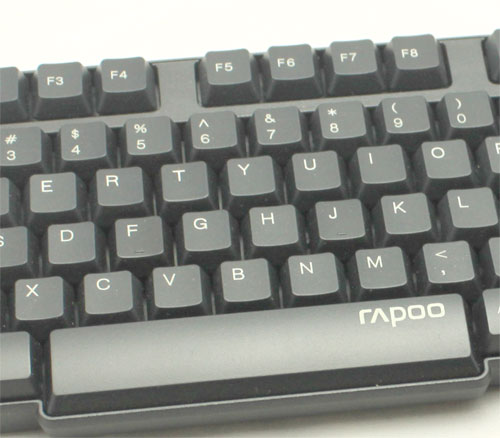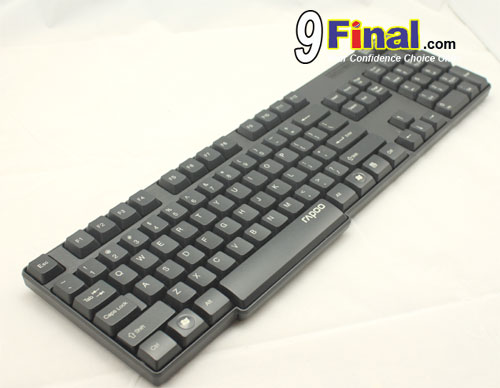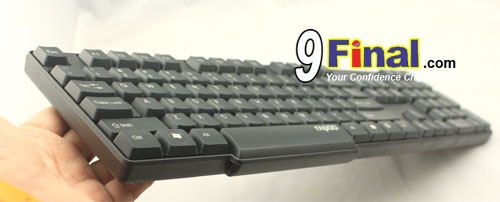 Rapoo 1800 Wireless keyboard and mouse bundle is made with 2.4G wireless transmission technique and designed in a very fashion way. This bundle is all black, with a narrowly designed keyboard, which helps saving space on the desk. The keyboard takes up little space, but it is designed with a close-knit standard keys set. The narrow edges of the keyboard make it fit to most kinds of keyboard pallets. So, if you match this keyboard with one of your favorite pallet, you can have more fun when typing.
The mouse is also black. Although the mouse is not a mini type, the special receiver takes up only two thirds of space of the ordinary one. Its resolution has reached 1000dpi. Also it moves with a high precision optical sensor, which makes it faster and more accurate. It can easily handle the daily business and standard game controlling. During the evaluating, the writer noticed that the mouse moved smoothly and accurately, without any delay.

Mouse Specifications
ÿÿÿÿ Key: left, middle button, right
ÿÿÿÿ The maximum tracking speed: 14 inches / second
ÿÿÿÿ Maximum Acceleration: 2G
ÿÿÿÿ Maximum Resolution: 1000 CPI
ÿÿÿÿ Operating voltage: 1.5V, AA × 1
ÿÿÿÿ Operating Current: 25mA
ÿÿÿÿ Size: 116 × 61.8 × 35.6mm
ÿ
Keyboard Specifications
ÿÿÿÿ Word key switch: conductive film
ÿÿÿÿ Key words Stroke: 3.6mm
ÿÿÿÿ Operating voltage: 1.5V, AA × 1
ÿÿÿÿ Current: 6mA (keypress)
ÿÿÿÿ Size: 436 × 132.3 × 30mm

System Support
ÿÿÿÿ IBM PC series
ÿÿÿÿ Windows XP
ÿÿÿÿ Windows Vista
ÿÿÿÿ Windows 7
ÿÿÿÿ USB port


Package Contents

ÿÿÿÿ Wireless mouse
ÿÿÿÿ Wireless keyboard
ÿÿÿÿ Mini USB Receiver
ÿÿÿÿ 2 AA alkaline batteries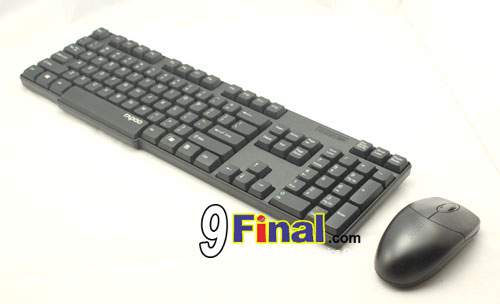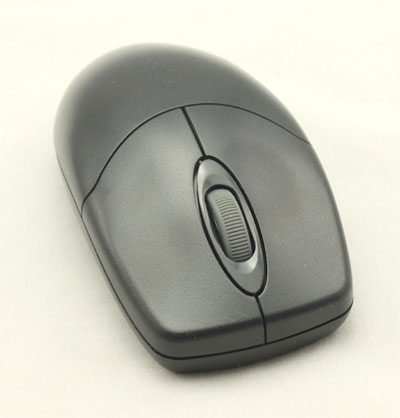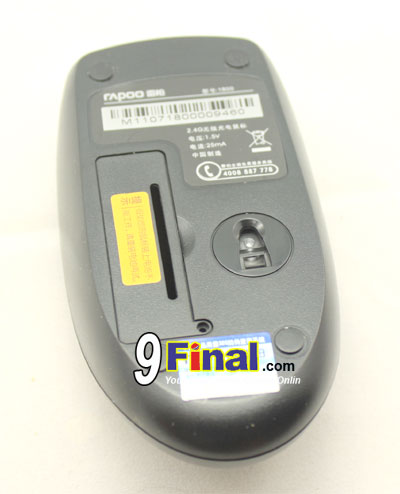 ÃѺ»ÃСѹÊÔ¹¤éÒ ¹Ò¹ 6 à´×͹
ÃÒ¤ÒÊÔ¹¤éÒ ä´éÃÇÁÀÒÉÕÁÙŤèÒà¾ÔèÁ 7%