2.0 Mega Pixel USB Digital Microscope/Endoscope (Zoom 200X, 6 LEDs)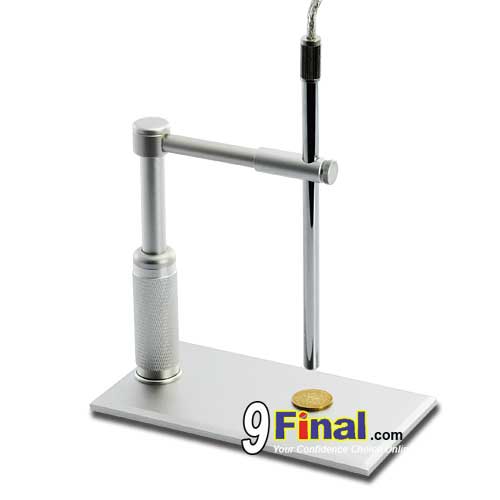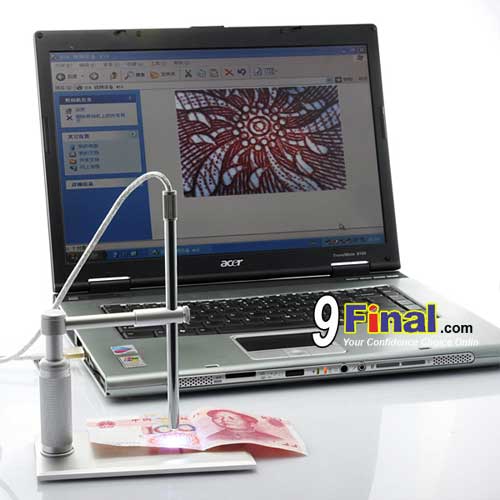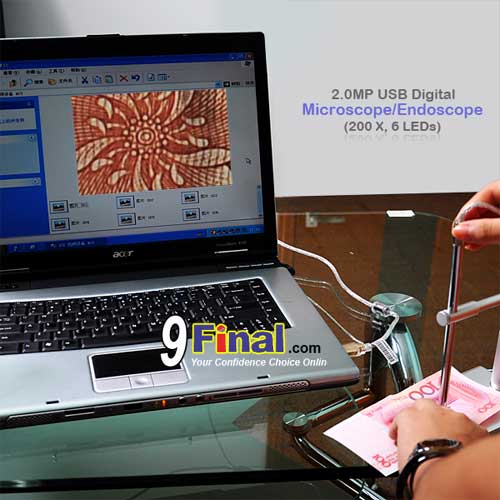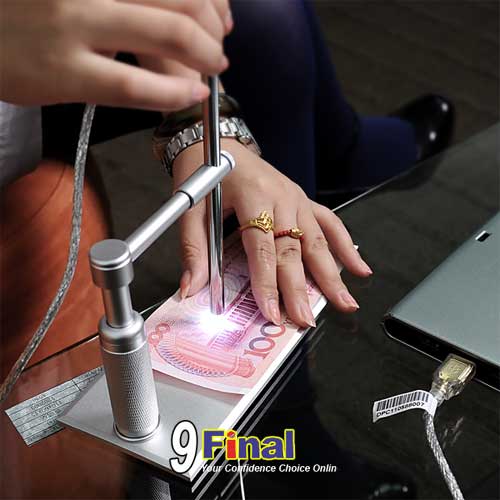 Take a glimpse into a tiny world that you have never seen before with this 2.0 Megapixel USB Digital Microscope/Endoscope from Chinavasion. This brilliant magnification tool plugs directly into your computer and let you capture photos and videos with 200x magnification.

Ever wondered what lint looks like or the mold growing on your week-old bagels? Now you can find out. This 2.0 Megapixel Digital Microscope allows you to capture high resolution images and video and display them on your PC using a simple USB connection. View specimens collected around the house, backyard, your desk, or the fridge. Look at the micro- printing on a dollar bill or examine the traces on your motherboard. This microscope provides you an easy way to zoom in on a wide variety of objects to satisfy your curiosity of the world around you.

Software installation is very straightforward and takes only a few minutes. Once that is done, the Digital Microscope becomes an easy to use plug and play accessory for your computer that anyone can use for their own interest. You can take high resolution photos or record a video of up to 30 fps for storage and later viewing. As an added bonus, this high end Digital Microscope gets its power directly from the USB port, meaning that you never have to worry about batteries.

In addition, this product comes with an adjustable aluminum alloy stand, and a set of accessories (reflector tube, rubber sleeve, Curette and Otoscope) which can be attached to the endoscope for different inspection purposes.



2.0 Megapixel
Powerful 200x Zoom
6x Extra bright white LED's
True color and extremely detailed images
Easy to use software for both professionals and amateurs
Accessories for various inspection purposes
ÿ

Product Description: Digital USB Microscope/Endoscope - for viewing and recording via computer
Imaging Sensor: CMOS
Resolution: 2.0 Megapixel
Magnification: up to 200X
Focus Range: Manual Focus from 10mm to infinite
Still Image
- Format: JPEG
- Resolution: 1600x1200
Video
- Format: AVI
- Resolution: 1600x1200
- FPS: 30 frames per second
Light Source: 6 white LED's
White Balance: Auto
PC Interface: USB 2.0
Power Source: USB port of computer
System Supported: Windows XP, 2000, 7
Material: Metal
Color: Silver
Diameter of Endoscope: 8mm
USB Cable Length: 1.8 m
Certification: CE, FCC, RoHS
ËÁÒÂà赯 ¢Í§ÊÔ¹¤éÒ :
Great product for kids/students studying Biology, Chemistry, Physcis and Geology, as well as professional collector, doctor, scientist, CSI, etc
Both power and image data transfer are through USB connection
The included software can capture both still photos and videos
The 6 extra bright white LED's can illuminate the object so captured picture will show the true color of the object

2.0 MP USB Digital Microscope/Endoscope
Curette
Otoscope x 2
Working Station
Rubber Sleeve
Reflector Tube
Software CD (Manual included)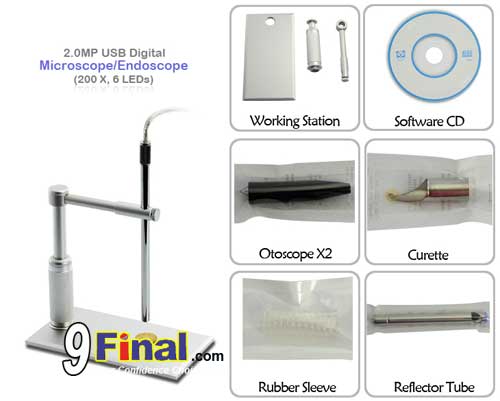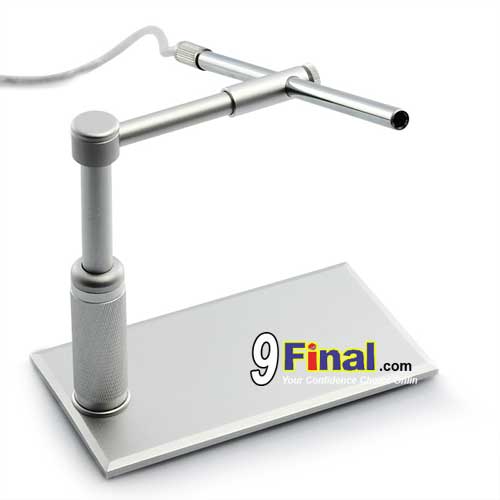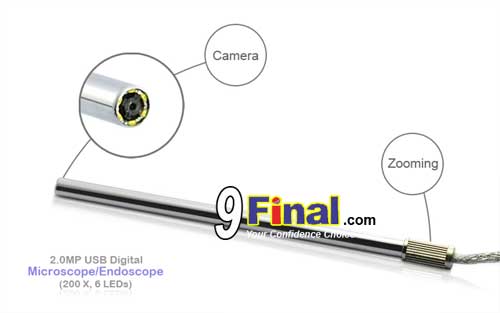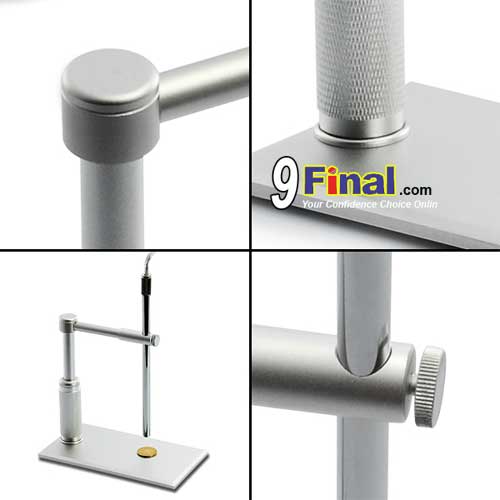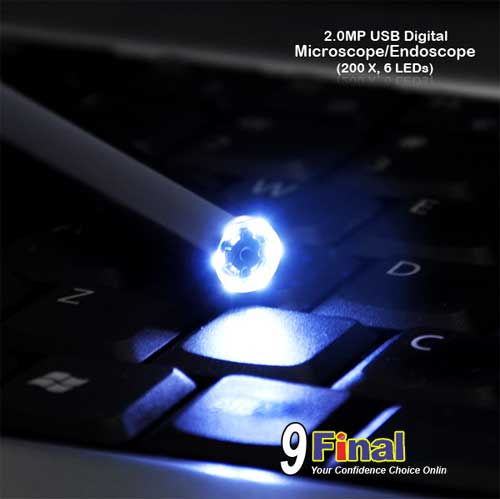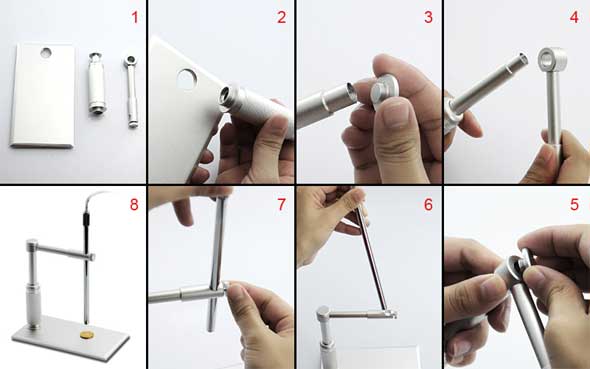 | | |
| --- | --- |
| | ÊÒÁÒö download User Manual ä´é·Õè¹Õè |

ÃѺ»ÃСѹÊÔ¹¤éÒ ¹Ò¹ 12 à´×͹
ÃÒ¤ÒÊÔ¹¤éÒ ä´éÃÇÁÀÒÉÕÁÙŤèÒà¾ÔèÁ 7%